Sometimes you just need the right song to touch that spot in your heart and spirit where peace needs to settle again.  Here is a great song sent to me by Mandy Freeman which does just that!  It's called 'Under His Wings' by a group called 'The sisters'.  Enjoy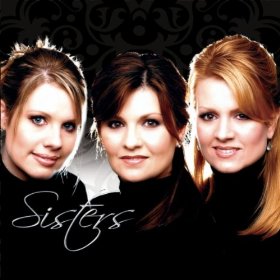 You can find this song and their music albums at Amazon.com You can also find then at www.koorong.com.au at Koorong – Browse ….  Download this song in Format – Music: Sisters, $.99.
One reader's comments: "What better place to feel safe when troubles come our way? When we don't think we will be able to make it? Under God's wings is the best place to head.  There He always helps us face the storms and keep us safe, Psalms 91:4."
However, remember dear reader it is not God's #1 priority to always keep us out of storms as sometimes that is where He teaches us the most.  All things work together for our good but it doesn't say all things are good.  We can learn the lessons now so we don't have to weather the next storm quite so destructively.
Thanks Mandy for sharing this beautiful song!
Susanne Fengler. Blog Author
www.thebookaboutyou.mentorsnotebook.com


support