Oct 13
15
More Inspirational music from the YouTube: 'Open the eyes of my heart, Lord by Paul Baloche
One Person's Comments: "If you never get any other Worship CD ever again in your life and could only keep one, this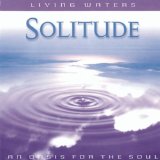 is it my friends. Just a great, heartfelt, powerful performance and one CD that I've not gotten tired of after all this time. To me that's the test of a great album in any genre let alone Gospel.
"Paul is a very talented musician and songwriter and this Catholic is not ashamed to admit that the songs in this compilation really move me. Not a single filler track here and the CD is very well produced and so the sound quality is excellent as well."
"True worship isn't always easy to come by- and when you do,you never want to leave the Throne room Of God. Paul Baloche adds fervour, fire and a seekers heart to all of the music on this CD and it is an excellent example of how to run after God with all you have. "Praise Adonai" and "I see the LORD" focus directly on God, thinking only of His holiness, while "Open the eyes of my heart" brings out the true cry of every worshipper. This is an excellent CD, more than worthy of purchasing, and full of variety."
We hope you have enjoy this music as I have!
Susanne Fengler. Blog Author
www.thebookaboutyou.mentorsnotebook.com