Jun 13
2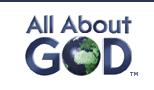 There are so many excellent Christian websites and blogs in the 'Net, we would like to present one as a recommendation for your reading. Since we are considering the question of Evolution versus Creation, we present 'All About God' and their Creation department, 'All about Creation'.
So Who are they?
Creationists are men and women who share a belief in God and a conviction that He created us and the world in which we live. Creation science, in its most general sense, is an effort to apply the scientific method to discover how God created the Heavens and the Earth.
Other Information about the authors:
"We write compelling websites that reach out to skeptics, seekers, believers, and a hurting world with powerful evidence for God and the Good News of Jesus.
"We believe truth transforms lives. Therefore, we place our content on the first few pages of the most popular search engines in the world. That way, when people seek answers on the Web, we're there with the truth at the top!
"AllAboutGOD.com  is a service of All About GOD Ministries, Inc., a 501(c)(3) non-profit corporation located in Colorado Springs, Colorado. Currently, we have a small staff and over 300 writers and other volunteers. Formal governance is maintained by an outside Board of Directors.
"Simply, our mission is to share the Good News with the Globe via the World Wide Web!"
*******
I have especially enjoyed browsing through their Special features section. I have found the following really helpful:
The special articles they are sharing at present include the Origin of Easter: Origin of Easter – A Christian commemoration of Resurrection Day: A Celebration with ancient pagan roots. The truth about Christ's crucifixion and resurrection.
Media wall – Check out our Media Wall for quick access to every video from our entire network of websites in one place! Go full-screen on the media wall for the best experience. You can also see our concise video clips by subject on this one page!
**THINK AGAIN! – A re-launch of our radio show/podcast dedicated to critical thinking, comparative worldviews, and Christian apologetics. Grab all the shows here. Stream this NEW LIVE SPECIAL with Randall asking the BIG Question! DOES GOD REALLY EXIST?
How to Contact the Website:
Their website address is: www.allaboutgod.com with their creation department on www.allaboutcreation.org
If you wish to learn more about the real debate between the theory of Evolution and the views of creation, I highly recommend this website, especially their question and answer page: www.allaboutcreation.org/faq.htm
Susanne Fengler. Blog Author
www.thebookaboutyou.mentorsnotebook.com