May 14

10

Here is a very good book that sets out the influence of Emotions on our physical body.  The book is called 'Deadly Emotions' by Don Colbert M.D. 
Here are Jennifer's comments:
"Did you know that negative emotions can adversely affect your health? Depression, anger, guilt, condemnation, low self-esteem are only a few of the lethal toxins released by your emotions that threaten body and spirit. This book offers a clear definition of emotions that are 'deadly' to y our body's health.  The author covers what they are, where they come from, how they manifest themselves and their effects on the body. 
"Dr. Colbert uses scientific evidence to support his views. He further offers hope in
the form of God's power to deliver readers from these toxins, focusing on the power of forgiveness and repentance, the value of a merry heart, and the joy of the Lord. Finally, Dr. Colbert shares insights on the role nutrition plays in removing the physical toxins that inhibit true health." 
Thanks Jennifer!  I can add:
Dr Colbert deals with the physical effects of emotions on the body, such as long term anger, hostility, bitterness and resentment and their role in the disease process.  It is important to point out that these emotions will eventually have an effect on the body.
Dr Colbert links anger and hostility with hypertension and coronary artery disease, repressed anger with migraines, and fibromyalgia, and resentment, bitterness, un-forgiveness and self hatred.  He points also to the impact of emotions on Auto-immune disorders such as Lupus, Rheumatoid Arthritis, and Multiple Sclerosis.
For example, Dr Colbert describes one strong emotion we all need to recognise and deal with in a healthy way:  Anger.  This emotions affects our body in many ways.  When we are angry we often feel stressful, betrayed, hurt, our body is tense and our stomach is in knots. When we feel this way, the world seems to tumble around us.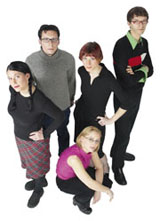 Anytime we are angered, our body is affected and this causes harm to our health.  Is anything worth destroying your self-being, including your body and mind?  Is anything worth losing your respect?  If you are angry, think before you act, because impulsive behaviour leads to problems that are more complicated.  
There is good news however!  Jesus' heart is to bring healing and restoration in every area of our life, so that we can be whole and function as He created us.   I can highly recommend this book.  In fact, one person was so impressed with this book that she bought me 5 copies to give away! 
You can buy the book through The Book Depository with this code: http://www.bookdepository.com/deadly-emotions/9780785288084/?a_aid=kimbo72
Free delivery anywhere in the world!
Susanne Fengler, Blog Author
www.thebookaboutyou.mentorsnotebook.com


store