Oct 13notice
7

In one of our other Blogs, we began a series on your personal spirit.  We examined the influence, condition and purpose for your personal spirit. Since the real you is a spirit, we really need to pay attention to what is your spirit and how you were shaped to be the individual you are.  See www.totalwholeness.mentorsnotebook.com
Some of the best known researchers and authors in the area of the human spirit are John and Paula Sandford. Their years of study and ministry have given them a unique perspective in this important topic.
Two of their best known books are 'Healing the Wounded Spirit', Victoria House, Tulsa, Ok, 1985 and 'Waking the Slumbering Spirit', Clear Streams, Inc Publishing, 2002. Another helpful book is 'The Transformation of the Inner Man'.
This inspiring couple continued in their teaching in this area, training others to carry on their work. We have found these two books very helpful in our 25+ years of ministry in pointing people toward their Creator and the condition of their own spirit.
Comments on 'Awaking the Slumbering Spirit':
"John Sandford is one of the heavy weights of Discipleship, Deliverance or Prayer Ministries. So don't start here if you are just figuring out that God is in the reconciliation and healing business, that God wants to free us from poor thinking, bad habits, anger, fear, and the effects of the fall. Start with Neil Anderson's Bondage Breaker.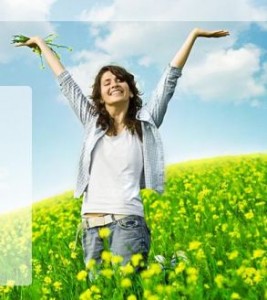 "In this book, he takes us into a detailed journey of what he calls the Slumbering Spirit. He coined this phrase after encountering people who seemed to have a bi-polar walk with God or who just didn't seem to respond to what works for most in encountering God. He says that God taught him the concept of the slumbering spirit and that through faith and repentance, you can awaken the slumbering spirit to new life.
"When I say faith and repentance, let me be clear that without Jesus in this process, there's no healing. Nada. None. So John's prayers are not like a pagan spell that if you say it right, you'll get the results. No, John merely points the way to the kind of heart-generated prayers that anyone who believes they need to go deeper in healing can use to move closer to God, closer to His healing, and closer to what God has already promised us in terms of life, healing, and deliverance.
"I enjoyed John's review of the spiritual gifts and his distinctions on the fruit of the spirit. I've known people who had many spiritual gifts yet had grossly underdeveloped characters. That's because gifts are gifts; they're not earned or a reward for being a good boy. They're given to those who desire them. The fruit of the spirit truly is the fruit that comes from honouring the spirit, walking in the spirit and truly allowing the Word of God to live in them.
"The prayers and insights found in this book are great for either pastors, prayer counsellors, or
anyone who wants more of God, less of themselves, and to find a greater freedom in Christ."
"This book will move you far beyond the diagnosis of problems and provides the essential key of knowledge for awakening persons asleep in the spirit–and restoring the richness of God given spirituality."
"Have you ever longed to do something great for God, but lacked the ability to put "feet" to your longings? Have you tried to overcome your lack of passion for God or the things of God, but felt harnessed by spiritual lethargy?
"Do you want to impact your world for God? This book unveils the possibility that your own inner spirit may be
slumbering…unfocused…even apathetic because of unresolved spiritual issues.
"It shows how this can affect your conscience, or hinder you from building and sustaining personal relationships, intimate communication, and devotional life. As you read this uniquely written book, you will find life-transforming principles for allowing the Holy Spirit to awaken your personal spirit and help you learn to walk confidently in the nature and image of Christ."
 "Healing the Wounded Spirit is for everyone who suffers from hurts–past or present. Through this book, God can help you to discern a wounded spirit in yourself and others, and, best of all, He will show you how to receive His healing power in your life."
*******
We highly recommend this book!  You can find this book HERE on the Book Depository!  Free postage anywhere in the world!
Susanne Fengler. Blog Author
www.thebookaboutyou.mentorsnotebook.com