Jun 14
27

Dear Friend,
Thank you for your order of 'Guardians of a Promise: Tamar's Story'!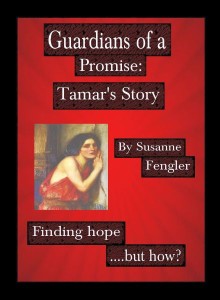 You'll see on your credit card or bank statement a charge from:
Tree of Life Ministries for $5.95
Okay, now let's get started:
'Guardians of a Promise: Tamar's Story' is delivered digitally ….. which means you can download it right now, right to your computer. (Read these instructions carefully in full BEFORE you start your download!
Follow the directions listed on your PayPal or other order system.  Wait until you are directed back to our site.  Then follow these instructions to receive your eBook.
STEP 1  With your right mouse button, click on this link  

Tamar-1
This will either give you the copy of the Novel …. or ….

Step 2:  You'll then see a little menu appear in the bottom line on your computer, and one of the options will say…
"Save Target As" Highlight "save target as…" with your mouse and copy to your chosen location.
STEP 3
You'll then be taken to another screen.  Basically this is to ask you WHERE you'd like to save the eBook on your computer.  You'll be able to choose which folder you'd like it in or save it to your Desktop.
STEP 4  Once you click on the SAVE button in that screen, you'll be downloading and your eBook will be on its way to you!  NEXT… you'll see a little display within the "File Download" screen that shows you the progress of your download.Don't worry, it may take a while, depending on your connection.Just sit back and watch it happen. You'll be reading in no time! To read the book, you WILL require some software. Good news is, it's 100% FREE.  It's called Adobe Acrobat Reader … and most computers have it installed automatically these days.  But if yours hasn't, no worries.You can download it for free by clicking on the following website (and pretty much you'll be using the same process we've just covered).    http://www.adobe.com/

The other thing you will need is

a Password

to open your new eBook!
It's 

guardians0614
If you have any problems with the download or with the translation of your eBook, please email me on susanne[at]mentorsnotebook.com   Come on back to our Blog for other eBooks you might enjoy. Remember we have many FREE eBook for your learning and help in life's adventures.
Once again, thank you!  May this eBook be a blessed treasure for you!
Sincerely, Susanne Fengler
www.thebookaboutyou.mentorsnotebook.com
 All Rights Reserved   © 2014