Hello Everyone! I'm back!
After 7 months with a broken arm, 2 knee replacements and other busy details, I have returned to my precious Blogs!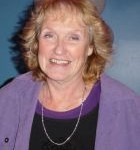 At one time, I had many, many subscribers. If you're still out there, please let me know. If really do have an audience, please let me know! Contact me on susanne(at)mentorsnotebook.com
However, this is more to say goodbye that anything else…and an offer to buy this Blog?
I find I cannot keep up the great quality you all deserve.
I am still getting the word about Jesus, the Christ out there. In fact you can still contact me on:
http://psyof.jesus.mentorsnotebook.com
http://pinterest4me.mentorsnotebook.com
Then…. if you want to buy this beautiful blog, also let me know.
As you can see, it has…. pages, lots of functional plugins and ideas for posts. The blog is updated to the latest version of WordPress. I'll transfer the blog to your web host when you're ready. This is an autoblog as well! So must of the work is done for you.
This includes the Sales and Download page for 'Tamar's Story'.
Also remember, I still have all the eBooks you can buy through the above email address.
So with sadness, goodbye …. or hello if you contact me!