May 14trademarks
29
Hello Everyone!

 

Just return from seeing

'Heaven is for Real'

.

 

HIGHLY RECOMMENDED!

 

Two of the many amazing stories about Heaven and what awaits for those who follow Jesus.
When he was 3, Colton Burpo went to heaven during an operation on his ruptured appendix, and at now age 11, tells what he saw and heard!
This is a YouTube video of his story, published on August 8th, 2012:
 Yes, it's slice of rural USA being the wide open spaces of Nebraska …. but the challenge is still very real!  If you knew Jesus and Heaven was a reality, how would it change your world?
That's the challenge that faces this small church, the town and the family's friends and neighbours as they begin to hear things Colton could only knew if his experience was real!
The movie also talks about Akiane Kramarik and her remarkable paintings of Heaven.  We did a previous review of her work on: YouTube – Amazing Artist, Akiane, http://thebookaboutyou.mentorsnotebook.com/?p=228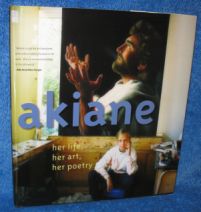 An Amazing Artist, Akiane, Hearing God at age 10, 11 and 12!  Here is an inspiring and remarkable book of this young girl's paintings.
This YouTube video will amaze you as well!
It's an amazing inspiration from an 'untrained' young girl   who paints what she sees in her reflections of Heaven, of our Creator and of Jesus Christ.  When Akiane was 11 years old, she talked with Fox News. Uploaded by STHETAZH on Jan 22, 2010.
 Here are some more of Akiane's work from her book on Google search – Akiane's paintings.
You can see more of her life on www.artakiane.com
For all of her YouTube interviews, come and visit:
This has been an inspirational movie for my husband and I.  When it comes to your area, please go and see it for yourself!
You can buy 'Heaven is for Real' book here on the Book Depository using my link:
http://www.bookdepository.com/heaven-is-for-real/9781418550684/?a_aid=kimbo72
You can even buy Akiane's book on my link too!
http://www.bookdepository.com/Akiane/9780849900440/?a_aid=kimbo72
Susanne Fengler. Blog Author