As we continue the theme of resolving Conflicts between the sexes, an interesting book was recommended to me called 'The Dance of Connection' by Dr. Harriet Lerner.  His main aim to set out how to talk with someone when you are mad, hurt, scared, frustrated, insulted, betrayed or desperate.
Here is an excellent review by Donald Mitchell:
"I'm a therapist, and like therapists around the country, I recommend Dr Lerner's books to my clients, especially 'The Dance of Anger'.  To be honest, I thought she had said it all, but to my surprise, she really outdid herself in this book. No one can afford to miss this one.
 "Her writing is witty, engaging and her advice is solid and clear as a bell. She teaches us how to talk to the most difficult people in the most difficult situations, like when we are betrayed, rejected, insulted, or cut-off. This book offers help when we can't figure out whether to stay or leave a relationship, when we can't make ourselves heard, or when a partner or family member can't or won't apologize.
It's a book to read slowly and savour because it will change your life …. or you might just zip through it because you can't put it down. "
Thanks Donald!  You have made interesting, thoughtful comments!
Another person wrote about this same book:
"In her most affirming and life-changing book yet, Dr. Harriet Lerner teaches us how to restore love and connection with the people who matter the most. In The Dance of Connection, Dr Harriet points out what to say (and not say). She goes through various scenarios, such as when we need an apology, and the person who has harmed us won't apologize or be accountable. We don't know how to take a conversation to the next level when we feel desperate.
"Other things, we can feel worn down by the other person's criticism, negativity, or irresponsible behaviour. We have been rejected or cut off, and the other person won't show up for the conversation.  She also talks about situations when people are struggling with staying or leaving, and we don't know our 'bottom line'. We are convinced that we've tried everything — and nothing changes.
"The essence of the book is to encourage you to figure out what you need to have from a relationship and to communicate those needs while finding the needs of the other person.  In that simple state, the book's concept is very much like the better negotiating books, such as 'Getting to Yes'.
"The overriding point Dr. Lerner is making is that the other person may be in the wrong, but it you make them feel unhappy all of the time about it, you may lose the relationship. If the relationship is important to you, you may win the battle but lose the war. You can also use this book as a source of coaching for most of the tough personal situations you may find yourself in. 
"Whether we are dealing with a partner, parent, sister, brother or best friend, 'The Dance of Connection' teach ways to navigate our mot important relationships with clarity, courage and joyous conviction.  Knowing that some people have trouble apologizing, I thought this book was realistic to point out that in some relationships, you are not going to get apologies.  We need to face this and decide how we feel about that.  
"Her book is filled with compelling personal stories and case examples.  Dr Lerner outlines bold new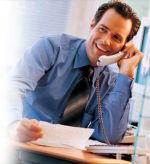 'voice lessons' that show us how to speak with honour and personal integrity, even when the other person behaves badly.   Dr. Lerner draws on her personal experiences as well as case histories from her practice as a psychotherapist to give you answers. In doing so, she doesn't promise solutions will follow.  However, you can be sure that you will have done a great deal to try to help the situation.
"Although this book will seen like a natural to many women, I think most men will benefit to read her book as well.  The examples go from the perspective of both sexes, and men will get many valuable ideas for constructive ways to deal with conflict and other issues. The book has provided me with some valuable ideas for drawing limits to how many times I have to listen to the same complaint while still expressing my desire to support and be there for the other person. "
Thanks for this valuable in-depth Report, Robert!
You can find this book on The book Depository by using my code:
http://www.bookdepository.com/Dance-of-Connection/9780060956165/?a_aid+kimbo72  Free world wide delivery!
Susanne Fengler, Blog Author
www.thebookaboutyou.mentorsnotebook.com