Jun 13
13blog
Recently I came across an interesting YouTube and website.  Here is their YouTube presentation – From the authors: http://www.stopyourdivorcein4weeks.com
"Did YOU Grow Up In a 'Chaos Home'? Chaos homes are created when parents who have never dealt with their own Chaos childhood, raise their own children only to give them the same treatment that THEY were given as a child. It is a sad but true fact that Chaos homes produce Chaos Kids. And unfortunately, Chaos Kids have marriage trouble."
"I know this first-hand because I was a Chaos Kid who married a Chaos Kid. This is the reason I lived 27 years in marriage Hell. This video describes the problems that are created in marriage when one or both spouses grew up in chaos homes."
 Uploaded on Sep 11, 2009
*******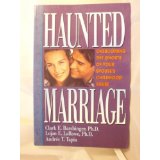 Another very excellent book in this area is:  Clark E. Barshinger, Lojan E. LA Rowe and
"Even as the 'survivor of childhood abuse', this book gave me such insight into the 'why's…..' of my personality as an adult. Not to use as an excuse, but to grow from the emotional pain of my past, into an emotionally healthy individual."
Another viewpoint: "After almost two years on this journey with my wife I was frustrated trying to find any books to help me understand what was going on. Our therapist, though helpful, did not have a reading list for me. I went on a search for help and found this book.
"As a follower of Christ, I found the authors' perspectives very helpful. The format of the book that includes the personal story of the spouse of a survivor followed by instruction from the therapists is most helpful. Even though the book is more than fifteen years old, and out of print, it should be must reading for a Christian spouse struggling to understand and cope with the impact of the survivor's struggle with past abuse."
"This is easily the best of a dozen or so books I have worked through. It is definitely Christian in its approach, even if you do not hold this world view there is comfort and information for the spouse of a sexual abuse survivor.
"This book ties for first place in my list of resources!  Laura Davis's 'Allies in Healing' is another resource – NOT a Christian work but excellent nonetheless.  Spouses, you are not alone, unique or crazy! These volumes will help you grasp what your survivor is working through and give you help in dealing with the damage of sexual abuse – for yourself and the survivor."
*******
Having been a Counsellor over 25 years and now a Mentor and Coach, I know the importance of helping couples work through these issues.
The book is available through Amazon.com in paperback, hard cover or Kindle.
Susanne Fengler, Blog Author
www.thebookaboutyou.mentorsnotebook.com