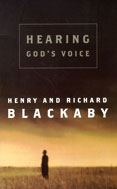 There are so many excellent books on the topic of hearing God!  I thought I would start doing a review on one that I have read and could recommend. You will find prices from Amazon.com – New and used – and Korong for a comparison.
So let me present a book from an Amazon reader's review on 'Hearing God's Voice'.
*******
"I thought that this book was worth buying and I got a lot out of it. This book is about having a better relationship with God by learning to hear His voice, finding and following His will. It's a good book for new Christians and mature ones.
They also ask the question if God talks to people today and if God has a will for every Christian's life. They present both arguments and give you their take, which I agree and that is that yes God has a will for your life.
"It talks about how to tell if something is from God or the devil. It also covers how God used to talk to people in the past as well as the present. I found the book easy to read, informative and helpful. I really think that the authors covered a lot of stuff and that they did their research."  Signed, a Reader
Another review is from: Hearing God's Voice
"This book has been so helpful to me and to many of my friends. Henry and Richard Blackaby have done a marvelous job of describing how God speaks in the Old Testament and how He speaks in the New Testament through His Word, through the Holy Spirit, through other people, and circumstances. They intersperse helpful anecdotes, conversion stories and personal illustrations from their lives throughout the book as well.
To me, the most helpful chapters were the ones dealing with how the Holy Spirit works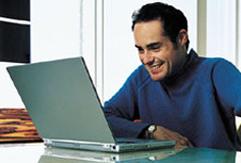 and speaks, how to meditate on God's Word and how God speaks through His Word, how to respond to God's voice, and the helpful questions and answers.
I've bought and given this book to many of my friends. They've all told me that they were helped tremendously by this book. Highly recommended!!"
You will find other reviews for the book by readers at www.Amazon.com
Formats:                              Buy New              Used from
Hardcover                             $12.10             $3.56
Kindle Edition                                    $9.99
Other Formats: Audio CD
OR www.koorong.com.au at Koorong – Browse … 'catalogues'
This is one of may favority topics.  I have anther blog dedicated to helping others hear from our Creator.  Catch me on: www.hearinggod.mentosnotebook.com/blog
I'll share a quick story about one of the women I have been encouraging to pray with her children.  She has been teaching them to learn how to hear from God early in their lives.  One night, her 5 year old son woke her with a bad dream.  She prayed with him and then, encouraged him to talk to Jesus about it.   So, off to sleep he went with a smile on his face, determined to do just that the next time a bad dream happened.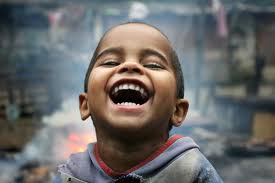 One morning, he greeted her with the news that he had another bad dream last night.  …but he continued, he had  asked Jesus to talk to him about the dream.  The Lord said to think of the peanut butter and jelly sandwiches he loved rather than think so much about the bad dream.
"It worked!" Her son proclaimed! "…and He said it was from the computer game I was playing."  How's that for some quick RET therapy
In my opinion, I found the book easy to follow with some great examples.
Susanne Fengler, Blog Author
www.thebookaboutyou.mentorsnoebook.com