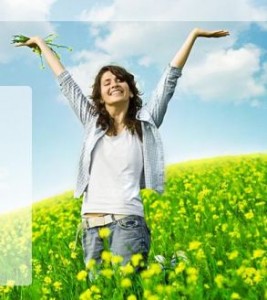 Our first category we are going to explore is the 'Kindle Book Section'. 
So start with, just what is a 'Kindle'? 
The Kindle is an electronic device for downloading, storing, and reading electronic books, known as e-books. It was developed by a company called Lab 126 which is a subsidiary of Amazon. The Kindle has instant wireless access to Amazon.com and their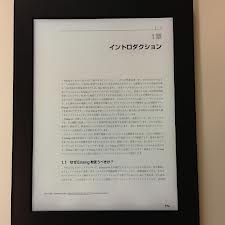 huge number of e-books (over 115,000 and growing).
You can read newspapers, subscribe to magazines and blogs, and  even play audio files such as MP3's or audio books. The Kindle is compact and lightweight so it is easy to handle. Just think of it as a conveniently portable television for your books.
Someone once said "Print is dead". They just may be right. With today's technologies and wireless networks, you don't have to own a printed book in order to read it.
Wikipedia explains the Kindle as:  "…..a series of e-book readers produced by Amazon.com. Amazon Kindle devices enable users to shop for, download, browse, and read e-books, newspapers, magazines, blogs, and other digital media via wireless networking.[1] " E-books are a good way to enjoy reading while not having to worry about owning several boxes full of books. One popular hardware platform for reading electronic books is the Amazon's Kindle.
There are some great deals around if you are interested in buying a Kindle, check www.Amazon.com site.  You can find prises vary from $69.00 upwards.
I've also learned that you can get a free 'app' for your ipad, notebook or computer!  Then sign up for a free membership to Amazon and there….you will find the BOOK!
However we aren't going to talk about just any old books listed with this well known publisher.  We want to firstly present the books that your Blog Author has produced!  In fact, the first one is already waiting for you to add to your bookshelf right now!
Here it is: my first ever published book!  Having been a Counsellor and Mentor for over 35 years, I have gathered some wisdom and info about those who feel life is just too hard.  For many reasons, they feel ending their world is the only answer to the pressures they feel.  That's why I have written 'At the Time of her Death: Suicide Intervention'.
We trace the story of a young 16 year old, Linda through the traumatic depths of suicide when her best friend, Sonja, reached her breaking point. In each Chapter, we added the reactions, comments and lessons learned from Sonja's fatal decision.
We cover the definition of suicide and the deeper reasons, signs and principles in the intervention of suicide cycle. Then we explore an understanding of the grief and loss that comes with an unexpected and sometimes, violet death.
There are many resources available for those 'people helpers' who work in this area, including one model we have presented: 'Living Works'. Assisting the ending of a life and the importance of spiritual support for those in crisis is addressed also. Then, we have added a Chapter of Personal Worksheets for you to work through any issues raised with this topic.
Throughout this study, we will talk of 'Suicide intervention' rather than 'Suicide Prevention', because we cannot stop anyone from carrying out their plans, especially when the person is determined to end their life. However, with the right awareness and information, we can help minimize the risk of the suicide succeeding.
This book is a must for anyone concerned about this issue or for those 'People Helpers' who will face situations where such information is invaluable.
Check it out here:  http://www.amazon.com/Time-her-Death-thebookaboutyou-com ebook/dp/B00BFNDVPW/ref=sr_1_1?ie=UTF8&qid=1361497840&sr=8-1&keywords=Susanne+Fengler
Our if this link doesn't work, try Amazon/authors/Susanne Fengler. 
We have two other Kindle books in progress: 'Guardians of the Promise: Tamar's Story' and 'What your Dad didn't tell you about Women'.  So come back and check these out!
Susanne Fengler. Blog Author
www.thebookaboutyou.mentorsnotebook.com