Mar 13
9marketing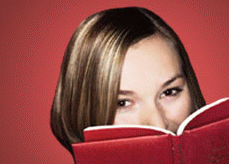 I have found so many people reading excellent books!  So, no I don't agree that printed books are dead!  However, some of these great books are available on Kindle…..or are waiting for someone to put them there!
So many in fact, I wanted to get some of their comments and inspiration to you, my readers!  This is the purpose for this category.  I have included a variety of books: Christian and fiction, non-fiction and lots of other groups of books.  Some books are the great classics of the past while other comments come from modern day writers.
Would you like to contribute?  I'm on the look-out for good books.  Write me a few paragraphs about the book you are reading or have read and would recommend for others.  Send it to sf7272@bigpond.com and we'll see if it fits with our current topics.  Add your website/blog address too as a way of spreading the news with others.
If this category has caught your attention, drive right in and discover the treasures that await you here!
Susanne Fengler. Blog Author
www.thebookaboutyou.mentorsnotebook.com