August 2, 2017
Hello Everyone! I'm back!
After 7 months with a broken arm, 2 knee replacements and other busy details, I have returned to my precious Blogs!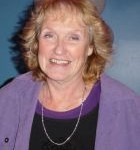 At one time, I had many, many subscribers. If you're still out there, please let me know. If really do have an audience, please let me know! Contact me on susanne(at)mentorsnotebook.com
However, this is more to say goodbye that anything else…and an offer to buy this Blog?
I find I cannot keep up the great quality you all deserve. Read more... (208 words, 4 images, estimated 50 secs reading time)